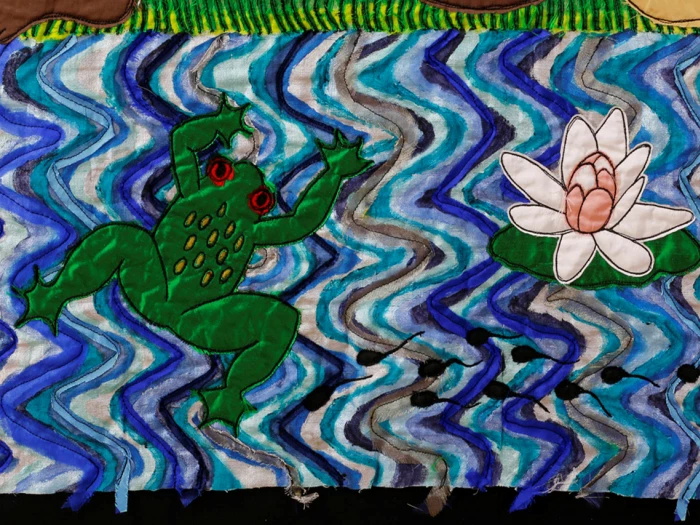 We try to see God in all we do and say and once again Jacqui Parkinson has managed through her amazing needlework skills to show how wonderful our God is.
In 'Threads through Creation' we see 12 stunning textile panels retelling the creation story in the book of Genesis. There is an opportunity to see this for yourself at Guildford Cathedral from 10th September – 16th October.
Admission is free as is the parking for 2 hours. There is also a lovely café for light refreshments.