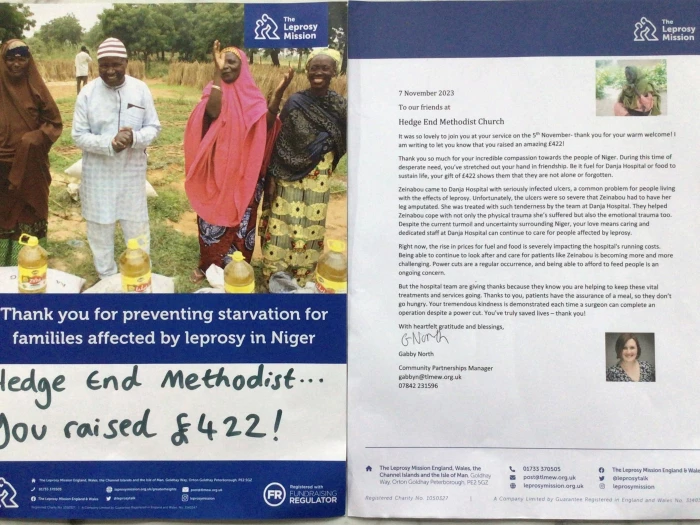 On Sunday 5th November at Hedge End Methodist Church the 6:00 pm 'Something Different' service welcomed Gabby North, Community Partnership Manager for the Leprosy Mission and member at St James Road as she led worship alongside Rev John Hughes.
Gabby came to assist in the service and talk about the work of the Leprosy Mission and showed some films to illustrate this. It was a wonderful service enjoyed by those who attended and after the service Gabby was available to talk about her work with the Leprosy Mission.
Gabby's enthusiasm and care for those with leprosy was inspiring and £422 was donated to support the work of the Danja Hospital in Niger, with gift aid added this could give another £105.50 making a total gift of £527.50 which will be used to care for people with leprosy.
Gabby is happy to come along and participate in services or talk to church or community groups about the work of the Leprosy Mission.
Please can you hold this hospital and all those involved with it in your prayers.