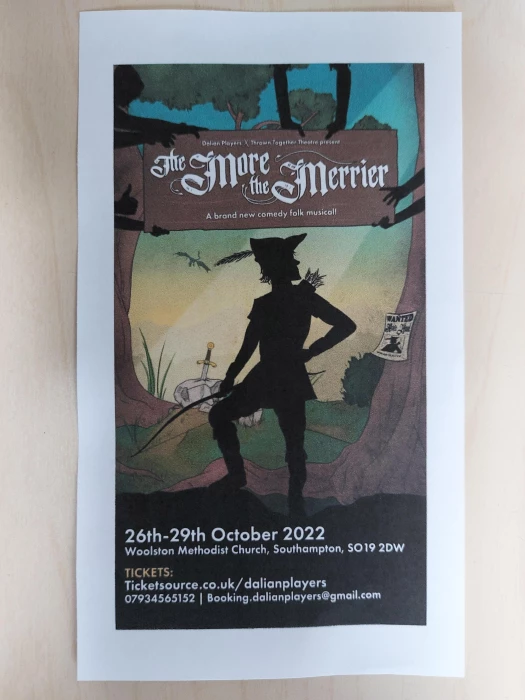 'The More the Merrier' a collaboration between the Dalian Players and the Thrown Together Theatre. The script has been written by Rob Franks and is a brand new comedy/folk/musical set around Robin Hood and Merlin.
The performances will take place on Wednesday 26th October to Saturday 29th October with the performances at 7:30 pm on Wednesday to Friday and 2:30 pm and 7:30 pm on Saturday.
The tickets are £10 for adults, £8 for senior citizens and £6 for children. If you wish to come either give the Box Office a call on 07934 565152, or email bookings.dalianplayers@gmail.com or you can go online and book your tickets from the following website www.ticketsourse.co.uk/dalianplayers.
It goes without saying that all precautions will be put in place to make sure that everyone is safe and that they are able to enjoy the production.